If you've recently moved to Fishtown, Philadelphia, chances are pretty strong that you're a creative spirit. Whether you're an artist, or just a lover of the arts, it's helpful to know all the resources your new creative community has to offer you. I've rounded up a few of my favorites in or near the neighborhood, below: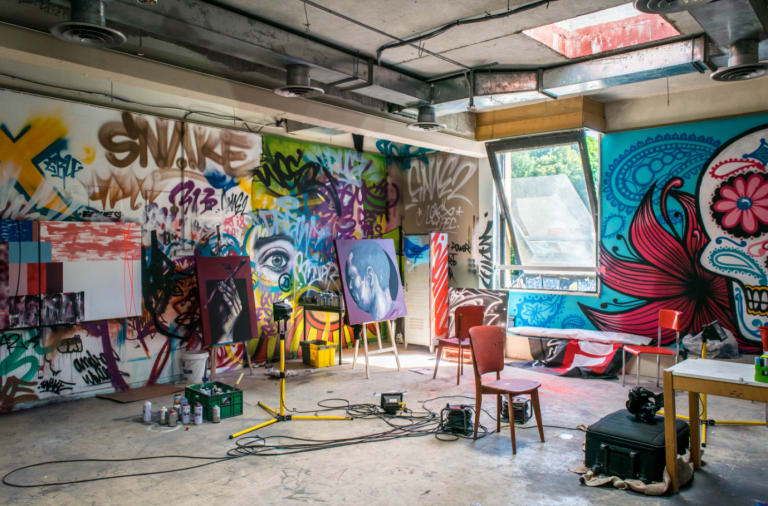 Crane Arts: This one is the king of artist resources. Gallery spaces, artist studios for rent, artist membership co-ops, you name it, you can find it here. If you're an artist looking to expand your outreach or your access to equipment, check out resident resources like Second State Press, InLiquid, and Philadelphia Photo Arts Center. And be sure to pop by on the Second Thursday of the month. All the galleries will be open late for receptions.
2424 Studios: Whether you own a side business turning out beautiful jewelry that needs to reach a larger audience, or you simply need more room to work on and store all those paintings you can't stop making, check out 2424 Studios for office or studio space rentals.
The Resource Exchange: Here, a treasure trove of creative finds awaits. A nonprofit reuse space, The Resource Exhchange salvages and sells old theater and film sets and props. There's no limit for what you can find here, whether it's for an artistic project or a DIY venture for your new home.
Portside Arts Center: This one is for the creative kids. After-school programs, summer arts camp, children's parties, and regular events will turn natural imaginations into life-long talents. Portside also participates in a number of family-friendly neighborhood events, like the Lehigh Ave Arts Fest.
Frankford Ave Arts: An online hub for everything arts-related, this website has directories of Fishtown-centric galleries, artist studios, creative spaces, workshops, and more. If you need it, you can find it here.
Do you have other questions about where to go or what to do in Fishtown? I'm happy to help. Reach out anytime to Stephen Dougherty at 215-485-0082 or https://www.localphillyliving.com/contactus/